Harbour fee
Boats between 0 and 9,99 meter = 150 DKK
Boats between 10 and 13 meter = 180 DKK
Boats over 13 meter = 210 DKK
+ Elektricity DKK 30
Autocamper fees per 24 hour: DKK 150 + Electricity DKK 30  
Please use the payment machine at Harbour Masters office.
Harbour Master:  Phone + 45 60 15 05 17
Nibe:
Nibe was originally a fishing village, first mentioned in 13'th century. The rich herring fishery shaped the town up to app. 1828, where the herring disappeared. In 1727 Nibe formally became a Market Town.
Well-preserved and beautiful old houses, winding streets and squares with paving stone – that is what you will find in the old part of town. The church of Nibe from 1440, is beautifully situated in the centre of the town and is definitely worth a visit.
Facts about Nibe Yacht Harbour:
Position: 56°59,3'N 9°38,0'E.
A – Classified (all year).
Capacity – Number of boats = 220.
Maximum draft: 2,3 metres.
Facilities: Bath/toilet/cooking/laundry facilities, Free wireless internet connection for our Guests and residents. Freshwater and electricity (CEE plug) on all bridges, slipway, mast crane, and restaurant / cafe / Ice cream sale.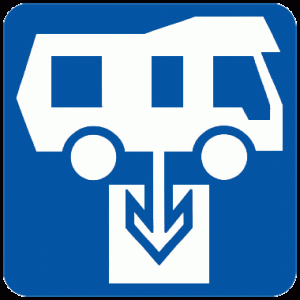 Dump Point for Autocamper at no. 6.
Autocamper fee: 150 DKK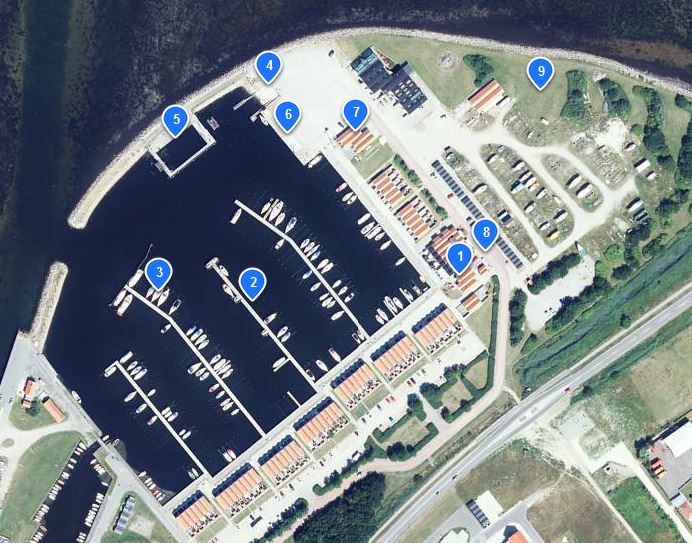 Service Building (toilets, showers, laundry) + Restaurant
Guest bridge with barbecue areas – longitudinal mooring
Guest bridge –  Guests are also welcome to use all berths marked with green signs.
Slipway
Harbour pool – open air (free to use)
Service berth (sale of diesel – contact Harbour Master)
Nibe Yacht Club (tables / benches and barbecue area outside)
Waste bin (behind the service building)
Autocamper parking